Like anyone, my taste in wine is shaped by what is available to me. I've taken numerous trips to Malaga, Valencia and now Alicante over the last few years, and I have to wonder: why don't we see more from the Spanish Levante on our wine shop shelves?
It can be easy to forget that Spain has 77 quality wine regions, since most of the market here is concentrated on only a few. If you're talking top quality reds, then you mean mostly Tempranillos from Rioja/Navarra and Ribera del Duero, along with Toro and Cigales. And then there is Priorat. Little mention is made of the wonderful Montastrell varietals and blends from the Levante.
I know some of these wines are available in the Netherlands, but you have to look for them. I stumbled upon Rafael Cambra's excellent wines the last time I was in Valencia and was impressed by the 100% Monastrell Uno, as well as the Cabernet Sauvignon and Franc blended Dos.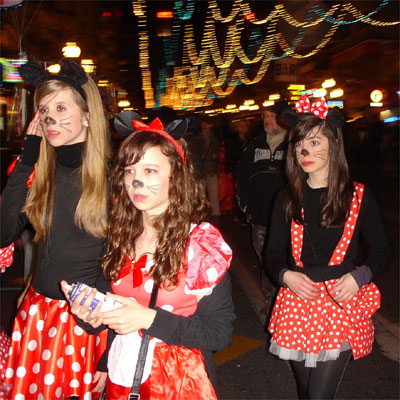 So what would Alicante have to offer? Well, it happened to be Carnival. So you could say the party was on. We discovered a wonderful wine bar, El Portal, close to the marina. It was surreal to be tasting serious wines in a setting where many people were dressed in costumes. A guy dressed as a Rubik's cube came in, drank a Chardonnay and left. We also came back the next, more quiet evening. more>>