It's great to have a tasting club. Wine is social and is best enjoyed in good company, where it can be praised, critiqued and discussed, and the tasting club gives us the perfect, intimate venue to do that.
Our club in Amsterdam is called the afpilsers (which sort of translates into 'the beer after drinkers'). We're a group of about 8-10 people, some wine professionals and some enthusiasts, who take turns organizing wine tastings by theme.
Our latest evening together was organized by Doris Vroom from Winefields Auctioneers, who surprised us with a blind tasting of nine vintage Bordeaux wines, and a Californian Mondavi at the end to confuse us. David brought a white Hermitage 1998 from Chave to round out the evening.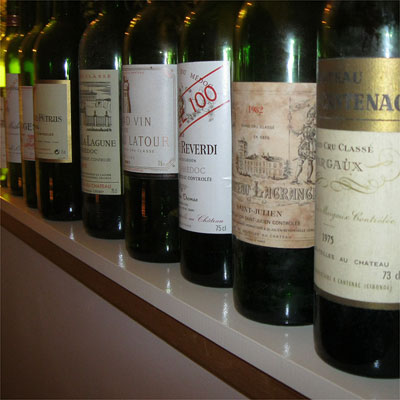 1. The first wine, a Lalande-de-Pomerol, Laborde 1959 caught us by surprise. Stewed red fruits and tomato in the nose, woody with a hint of iron. Very soft and delicate in the mouth. I correctly identified it as right bank, but who would expect a Lalande-de-Pomerol to last fifty years? As Milan Veld from Winefields remarked, 1959 was one of the best vintage years of the twentieth century. more>>